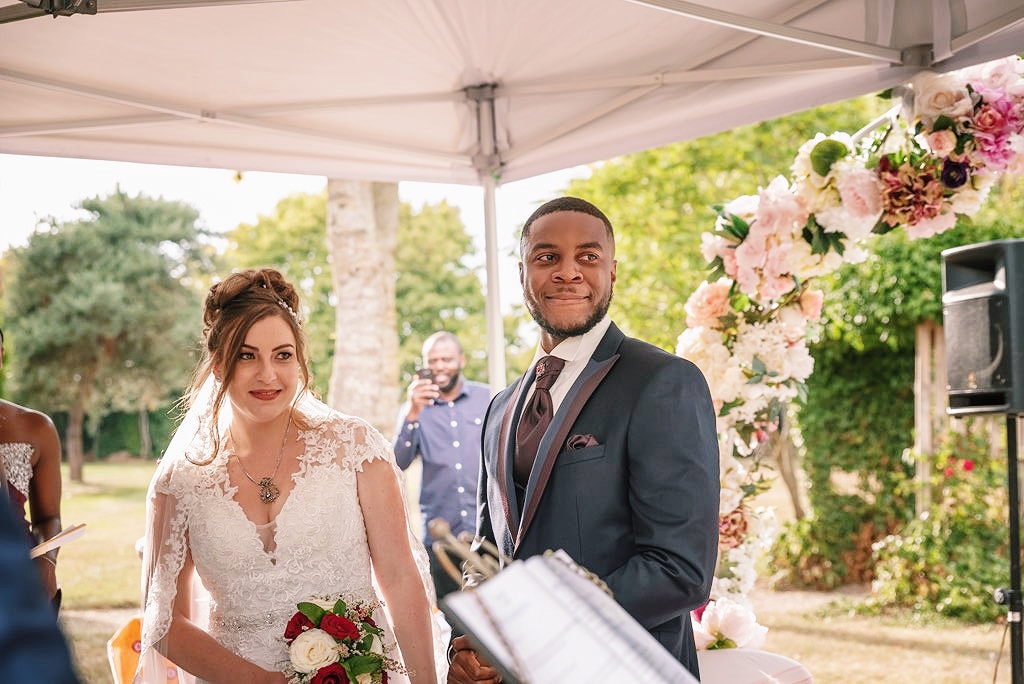 You are planning your wedding soon and you are in the midst of preparations? As the bride, you are going to be the center of attention. You can make no mistake, your appearance must be perfect.
I am here to advise you and help you make the right choice on your wedding day. I offer a tailor-made make up for your magical event. It is up to you to choose among the options below.
About the bridal packages
The bridal packages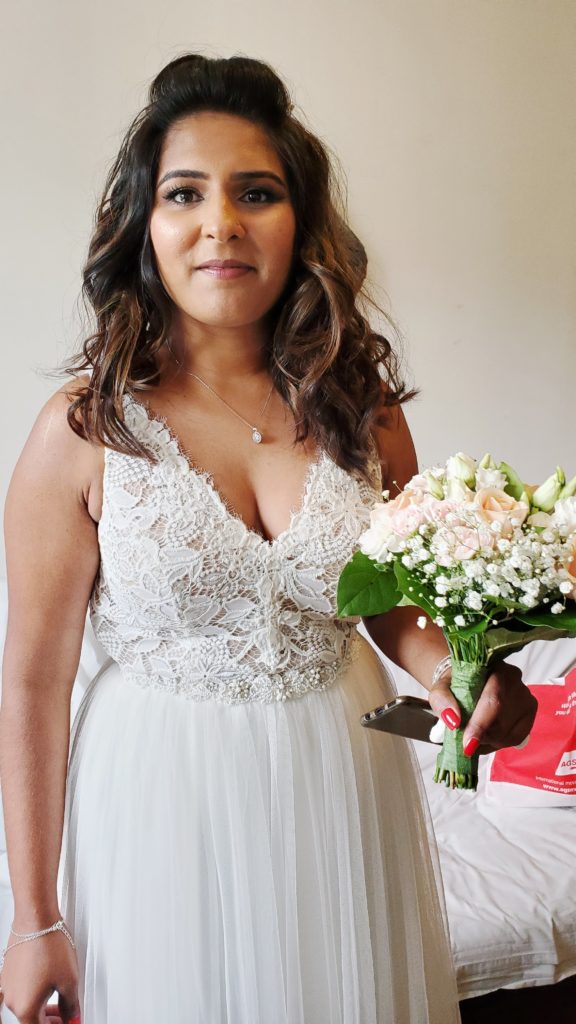 Elegance package (Make up only)
Rate : 250€ instead of 350€ (1 hour to 1 hour 30 mins).
This package includes:
A make up trial* (with no obligation)
Makeup on the wedding day
FREE eyebrow threading
FREE false-lashes (natural effect)
A dose of your lipstick for touch ups.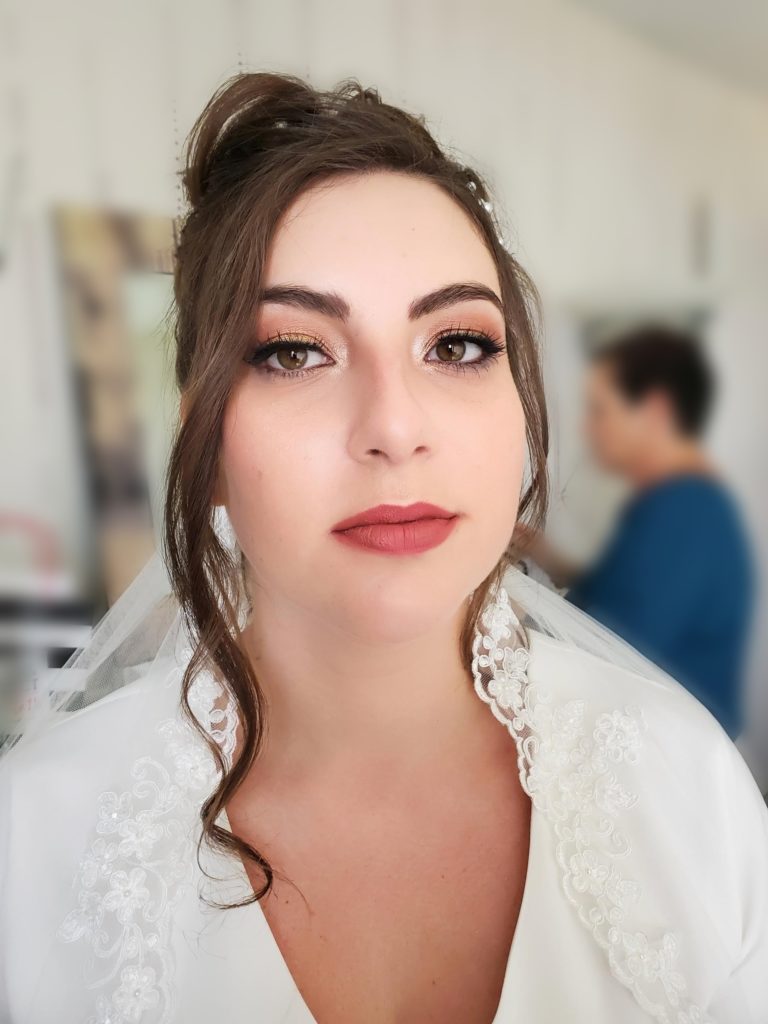 Prestige package (Makeup & hair)
Rate : 450€ instead of 550€ (2 hours 30 mins to 3 hours).
This package includes:
A make up trial* (with no obligation)
Make up on the wedding day
A hairstyle trial (with no obligation)
Hairstyle on the wedding day
FREE eyebrow and upper lip threading
FREE false-lashes (natural effect)
A dose of your lipstick for touch ups.
Kindly note a travel fee will be charged depending on the location of your event. This will be communicated when sending the quote.
Trial only*: 125€ for make up, 125€ for the hair
Make up for guests, maid of honour, bridesmaids, mother of the bride, mother of the groom…
Make up: 80€ instead of 90€ per guest (Duration: 50 minutes)
Hair: 80€ instead of 90€ per guest (Duration: 50 minutes)
Make up & hair : 150€ instead of 160€ (Duration:1 hour 30 mins)
Add-ons (facial, hairstyle, waxing/threading)
False eyelashes (Natural effect) : 10€
I also offer threading hair removal (eyebrows and upperlip) as well as facial (scrub/face mask) to prepare your skin for the makeup.

Morning /Night time option: An hourly rate will be applied before 8.30am and after 7pm.
Threading/waxing option:
Eyebrows: 15€
Upper lip: 12€
Complete facial hair removal (mix of threading and waxing, this includes: eyebrows, upper lip, cheeks, chin, sideburns): 35€
Facial treatment : 60€ instead of 70€, this includes face cleansing, facial sauna (steam), exfoliation and hydration. This treatment will give radiance to your skin in addition to smoothing it and obtaining a perfect make-up look (Kindly note this has to be done at least 2-3 days before the wedding day).
Early morning and evening fee: An additional charge of 50€/hour will be applied for any appointment before and until 8.00 am and after 7.00pm.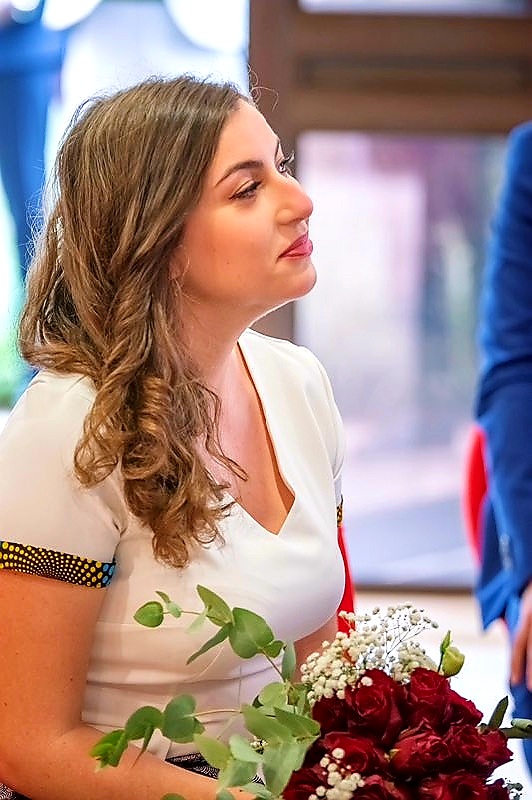 In addition to your wedding dress, hairstyle, manicure, accessories,… it is important not to neglect your make-up.
It is essential to enhance your look, smile, etc. while remaining simple and natural to give you a beautiful fresh complexion.
As a professional make-up artist, I use only top brand products for an optimal, natural result that lasts for more than 24 hours.
Who is this service for?
My Wedding Service is for the bride and her guests who want to look beautiful on the wedding day. I am also there to advise you and put you in confidence about your appearance during this prestigious event.
I am also at the service of your guests for their make-up, hair removal (face only), hairdressing, etc.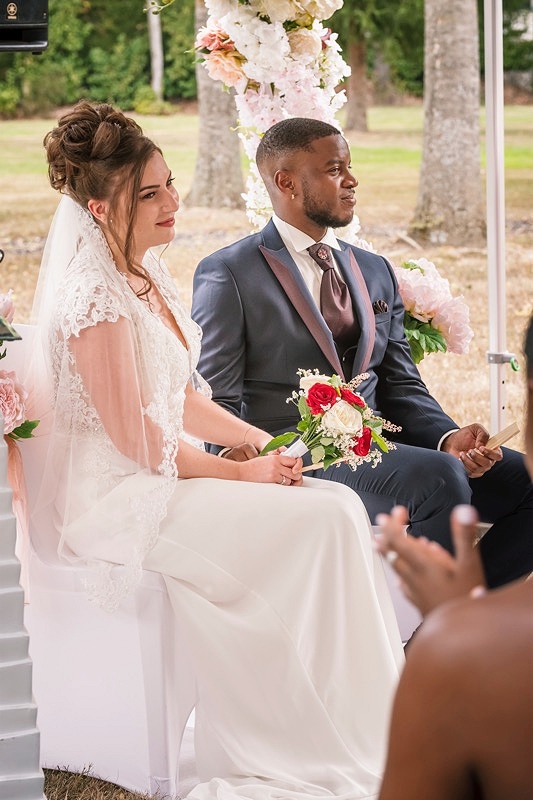 How is a makeup session conducted?
Step 1: Getting in touch
All you have to do is reach me by phone, Whatsapp, Messenger or email so that we can discuss your wedding and your expectations. I offer various packages adapted to your needs. If it suits you, we will make an appointment.
A 50% deposit will be required to confirm the booking. This can be done via the payment app Lydia or by bank transfer.
Step 2: Home trial
I will come to your house/venue to try on your makeup. This allows us to adjust the make-up to your requirements. This lasts about 2 hours.
We can also do a trial for hairstyling. In this case you must allow extra time (approximately 1 hour).
The interest of this session is to fine-tune everything to be perfect on your big day (and allows you to be confident).
Step 3: The big day
I come to your home, to the wedding venue, or any other location (restaurant, hotel, etc.)
General terms and conditions
– Any cancellation made less than 30 days prior to the wedding will be charged 50% of the total cost.
– A cancellation less than 15 days prior to the event will be charged 100% of the total cost.
– The deposit is not refundable unless the appointment is cancelled by our part.